I nearly fell for this multi-million-dollar scam!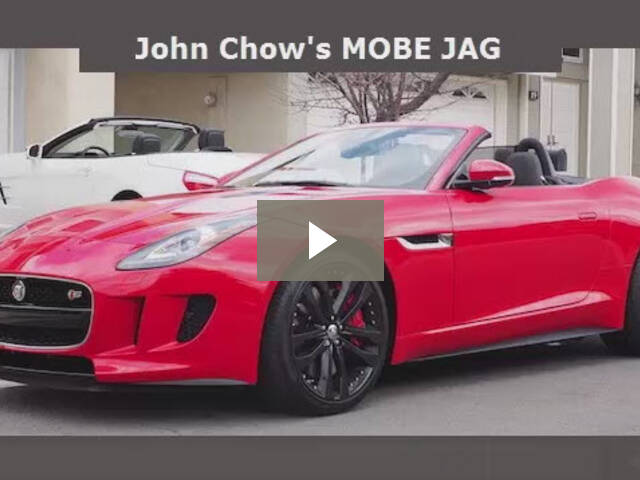 Read the rest of the post to see through the clever deception.
A few days ago I came across a video on youtube. Entitled; Zero To $200,000 In One Month – How To Launch Your Own Info Product.
The title of the video was what initially got my attention. I have been working to produce info products for some time and earning $200,000 in one month would be great!
I watched his video and was shocked at how successful John Chow was. Despite his broken English he has amassed quite a following. I found out that we are fellow Canadians. I also learned that one of his sources of income is his blog.
I had heard of people making money with blogs before but had never really thought seriously about starting a blog. John Chow shared how he had started a blog to stay connected with friends an family, and later turned it into a income stream that made him $40,000 a month. I had started watching the video because of the prospective on selling info products, but now I was interested in blogging.
After watching John Chow's video I started doing what I have never tried before.
I started to build my own website. I started this blog. I bought the domain name, put it on a great server, and began formatting the site.
Admittedly I did not do it alone. I would have no clue how to do it, and would have never tried if it weren't for my father. He encouraged me to try it, and is walking me through the process. After all if John Chow could make $40,000 a month from his blog chances are blogging could help me make a buck or two.
It would be amazing if I could move out of my parents basement through blogging. Start university, and maybe even travel to visit friends and family more often. Starting university making $480,000 a year would relieve a lot of stress that's for sure. I know that such an income would not happen overnight, but it is the potential that sparked my interest and lead me to launch this blog. After all John Chow has been blogging for years.
Would you like to see the website that is earning is owner well over $40,000 every month? I sure did. Go ahead and check it out with the link below. Understanding that learning from others is essential to streamlining success, I instantly began to consider whether or not I would consider John Chow to be a reputable mentor. If I could learn from him how to make a blog a business that would be great. With my curiosity sparked I spent some time browsing his site.
My eye was quickly drawn to yet another catchy headline entitled; "How Darren Salkeld Went From Zero to $1 Million in 4 Months." I watched the video, and was impressed. Darren was also Canadian and had made millions online.
This video got me excited,…at first. You see, one of the many reasons I want to be a lawyer is I always pay very close attention to how people word things and can see through implied deception very easily. With further research, and my analytical mind I discovered that this post, and video was a clever deception.
Here is what another analytical mind found;
Don's research reveals that Darren did not go from zero to one million in four months.
Darren had already made it from his online marketing efforts, pre-MOBE.
After having viewed this post I watched the video again. This time I listened to hear how Darren had worded his video. The wording was very clever. The script of the video implied that Darren amassed his fortune from MOBE. When In reality the script within the video does not state factually the actuality of such a claim.
The video in no way claims or illustrates that Darren made one million dollars in four months from nothing. Yes it may very well be true that  Darren made a million dollars from MOBE in four months.
That being said this is not what you and I would instinctively perceive from the title of the post.
I know of no instance where anyone has gone from zero to a million dollars in four months. That's not to say it's impossible, but there is a lot of work required. You have to have connections. John Chow and Darren Salkeld made millions from MOBE by promoting it to there per-existing lists.
Everyone knows that in online business you need to gather email addresses to have a connection with someone to sell to them.